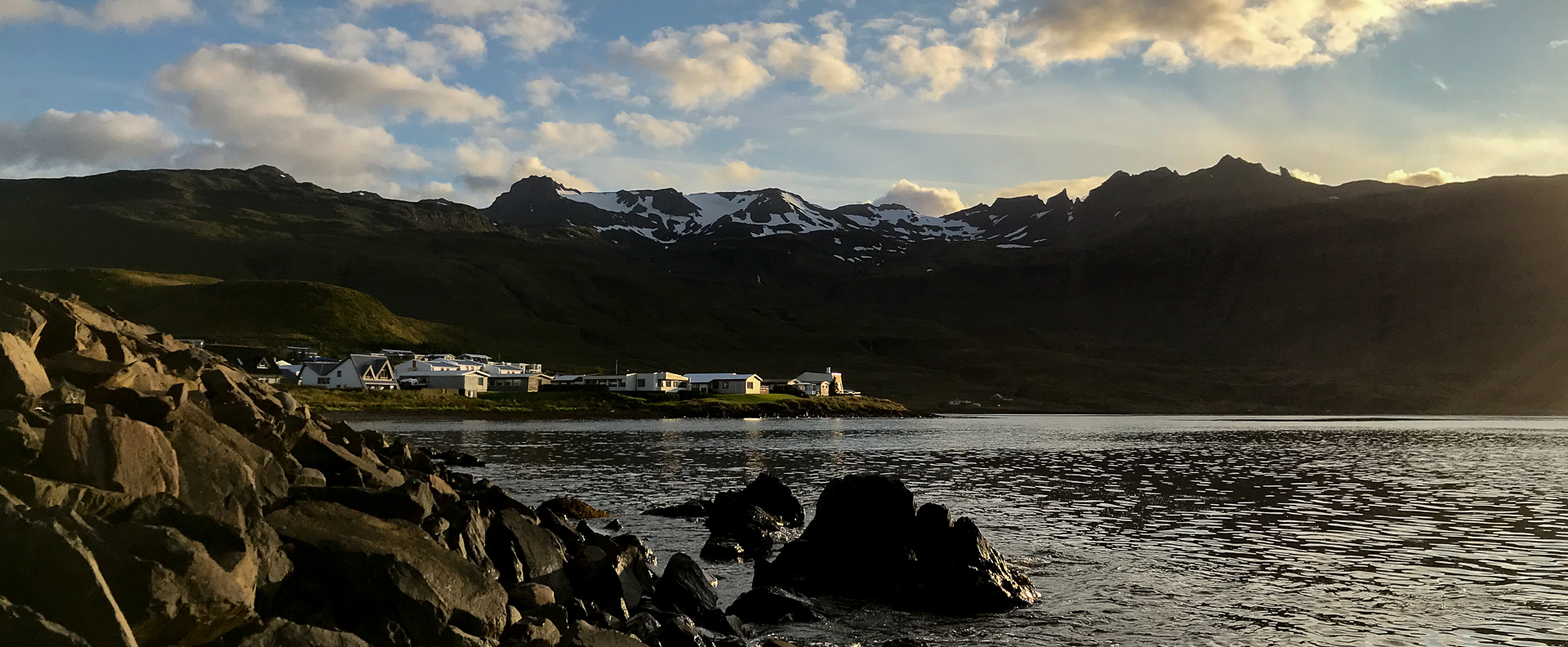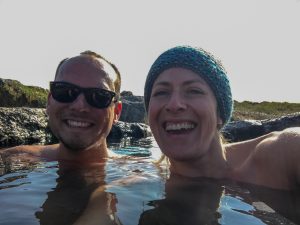 Heading up the west coast from Reykjavik we stopped at a tiny little geothermal hot spring that Magnus had directed me to on my previous trip to Iceland. We waited (im)patiently for the current occupants to vacate and then dipped in for a few minutes until more people showed up. Magnus says he's had five people in this thing, but if that's true they must be very good friends!
We continued on to Grundarfjörður where we fumbled through popping the roof and setting up the two beds. Found a great place to eat at the harbor and celebrated the start of our road trip!
After Grundarfjörður we continued north via Stykkishólmur and the  Ferry Baldur on our way to Ísafjörður. We stopped in Þingeyri along the way for dinner and also at the Bjarnarhöfn Shark Museum where we tried fermented shark meat. Not going to be our first choice for a snack.