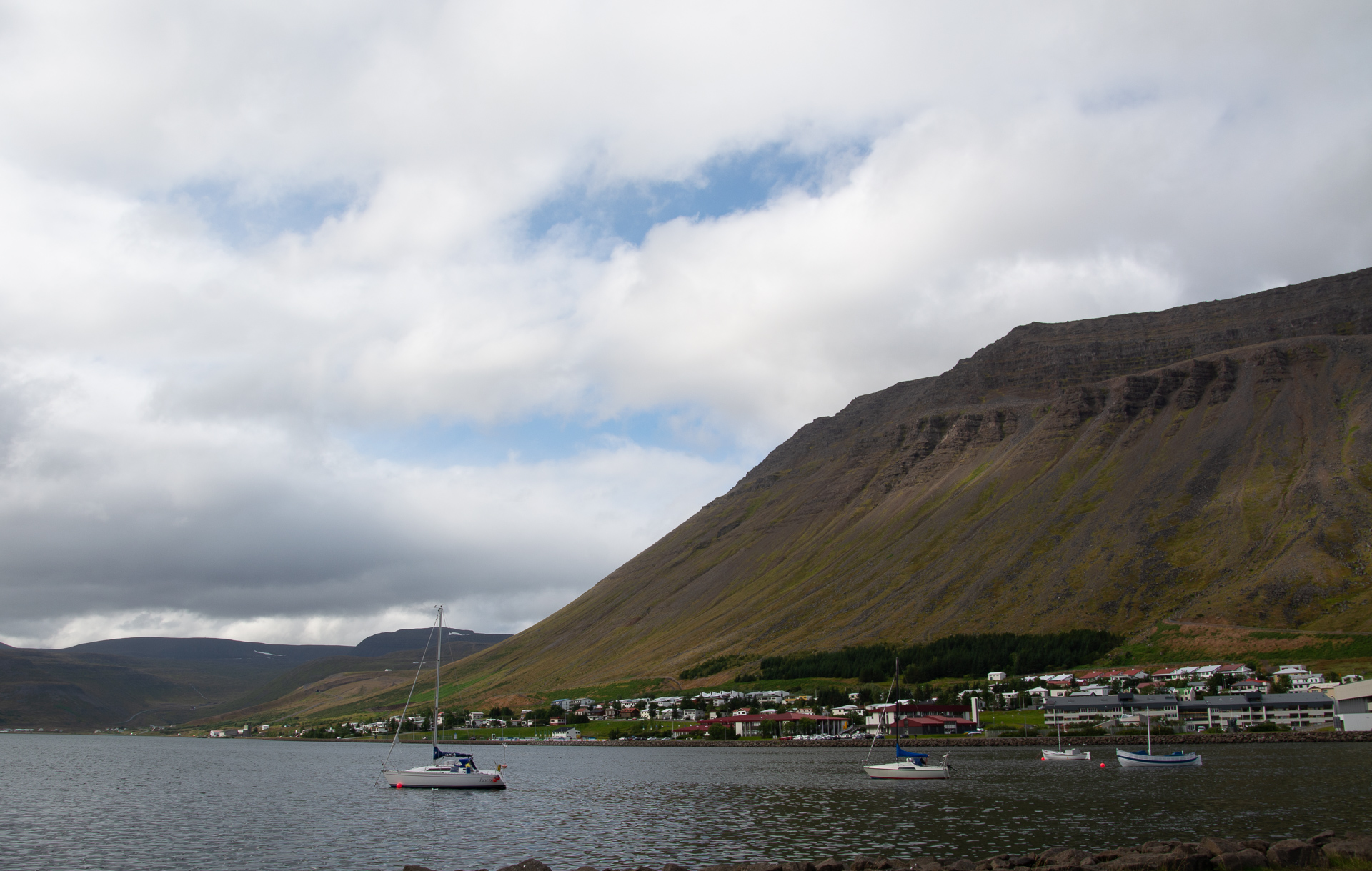 We arrived in Ísafjörður's Tunguskogur campsite in the  dark after driving up from Grundarfjörður and started exploring the city in the morning. We stayed here two nights to give ourselves more time since the 3600 people of Ísafjörður make up the "booming metropolis" of the Westfjords, according to Lonely Planet.
We hit home runs on all the food, coffee and cocktails again. Becca found a sweater to buy directly from the woman who made it and we were able to meet up for lunch with my friends Eric and Mary who were partway through their ring road trip while we were there. They live two hours away from me but we flew to Iceland and drove for two days to have lunch. Worth! 🙂
The second morning we left for Hólmavik, just missing the crowds deposited in Ísafjörður from a cruise ship. Whew!