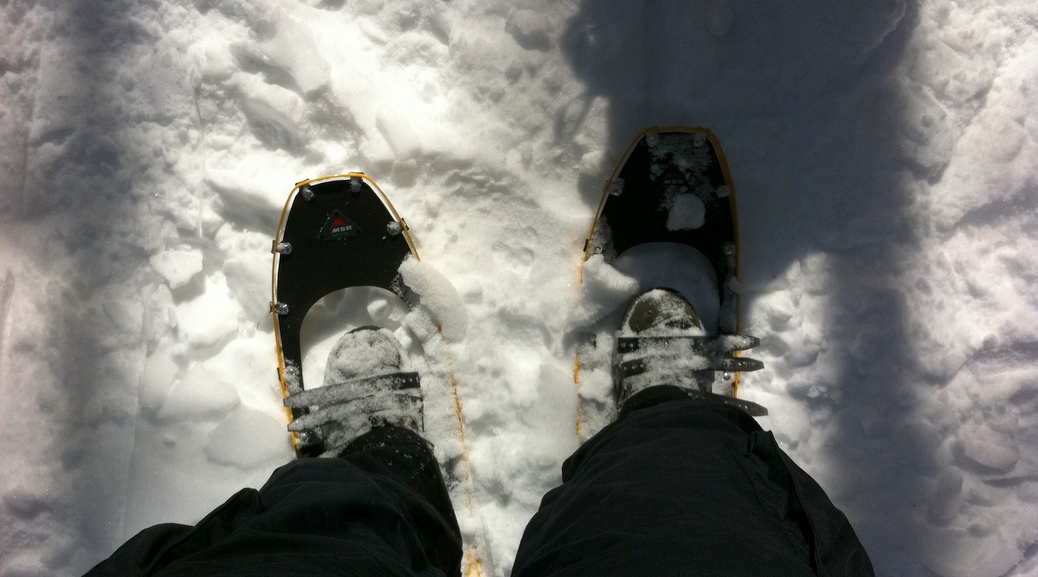 Brigson, Bottels, Sam, Leah and I went to Colorado to climb Mt. Massive for spring break. The midwest delegation left at the usual 10p to put us in Leadville without driving into the sun or having to see Nebraska.  Sorry Nebraska.
John met us at the hostel on Friday afternoon and we combined gear and got prepped for our Saturday morning climb. We used gear sleds to take some of the weight off our backs and snowshoes which worked really well. This was to be a 2-day hike; we planned to get up to about timberline on Saturday, build a snow cave to sleep in, then summit at 14,421ft and return down on Sunday. The Fish Hatchery trail head is about 9,600ft and we wound up building our cave at about 11200ft.
Mt. Massive Route Info – 14ers.com
The plans changed a bit on Saturday evening when we had to make a rapid trip back to the car and then to the hospital so Sam could be treated for bad altitude sickness. The group rallied to get us back down the mountain in a fraction of our ascent time and we all learned a lot about mountain rescue. This experience was something of a gut check for me, reminding me that these trips really are dangerous. Sam was fine the next day and the rest of us returned to our campsite to retrieve our gear which we had left behind. There will be a second attempt, complete with snow cave again.