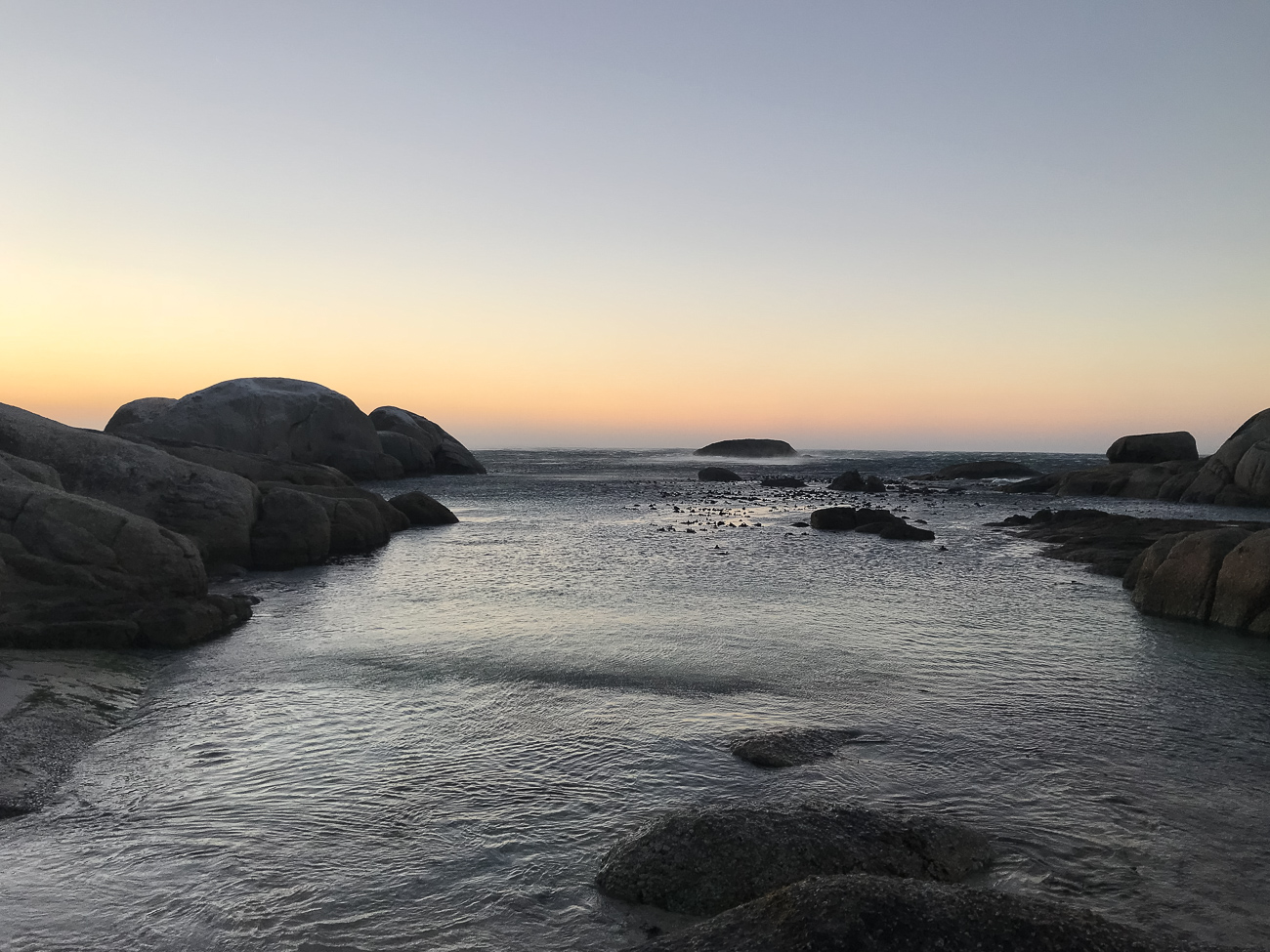 Neither Becca or I knew about the water crisis in the western cape when we planned and booked this trip. The region has been in drought conditions for over three years, receiving only a fraction of normal rain over the last three winters. When we were there the reservoirs were predicted to be dry in less than three months. Although we were only two more people among 4 million residents we feel as though we shouldn't have added even that burden.
It was interesting to experience this kind of crisis though. We both believe we stayed well within the 50 liter-per-day guidelines by taking short showers and not every day. We avoided cooking food like pasta that uses a lot of water. Sushi also seemed like a water-conscious choice since it doesn't even get cooked!
Since our trip the reservoir levels have risen slightly but are still critically low. The region remains in a drought and residents visitors are still asked to limit water usage to 50L per day. Plans are being made for how to ration water when Day Zero does eventually arrive. That projection is now pushed out to sometime in 2019 due to the partial success of the campaign to reduce usage, but they still aren't meeting the goals.
I love Cape Town a lot and am sad to see it in such a scary state. I'm keeping my fingers crossed for a wet winter for them this year.