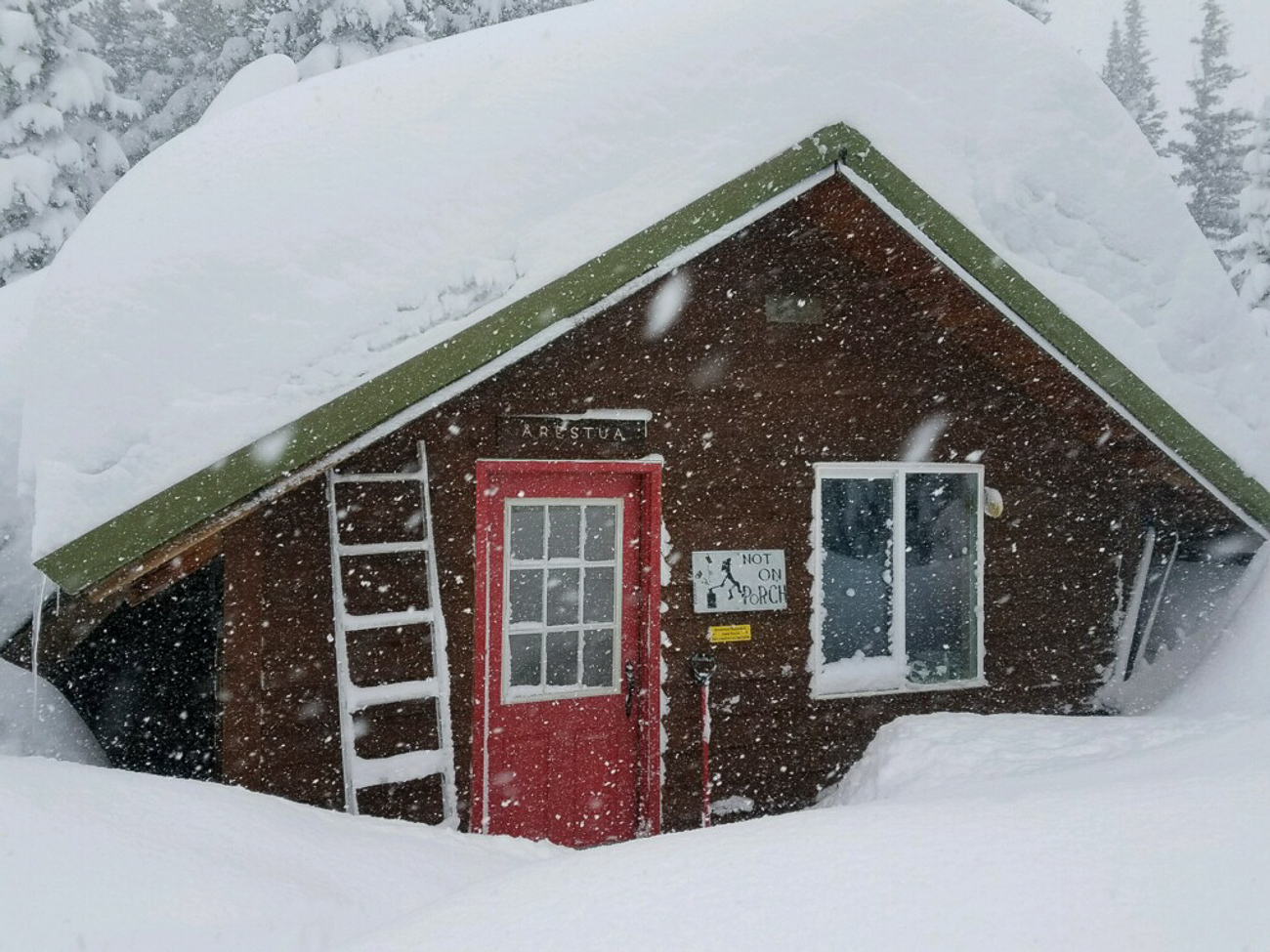 Step one: Bring snowshoes
John and I agree this is the stupidest thing we've ever done and that's a high bar with the two of us. He thinks this wins by a slim margin, I say a large one. Either way, it was dumb and I can't wait to go again!
John threw a dart at the internet and picked the Arestua Hut as our destination for an overnight snowshoe up a mountain. There was several feet of snow on the ground and a 4+ mile slog through the woods to get there. So naturally we decided to just hike it and not even bring snowshoes at all. The two guys we met on the trail (who had showshoes) definitely thought we were going to die on the mountain that day.
7.5 hours and hundreds of post holes later, we arrived at the hut! It's pretty great – there's firewood to last a month, room to sleep a dozen, and a well-appointed kitchen (bring your own stove and fuel). We were exhausted but had just enough energy to melt water, make dinner, and for me to smash John at rummy. Our score is in the log book in the hut if you're curious.
We'll be going back another time WITH snowshoes and way better food now that we know what to expect. Thank you Colorado Mountain Club for maintaining this gem of a hut!