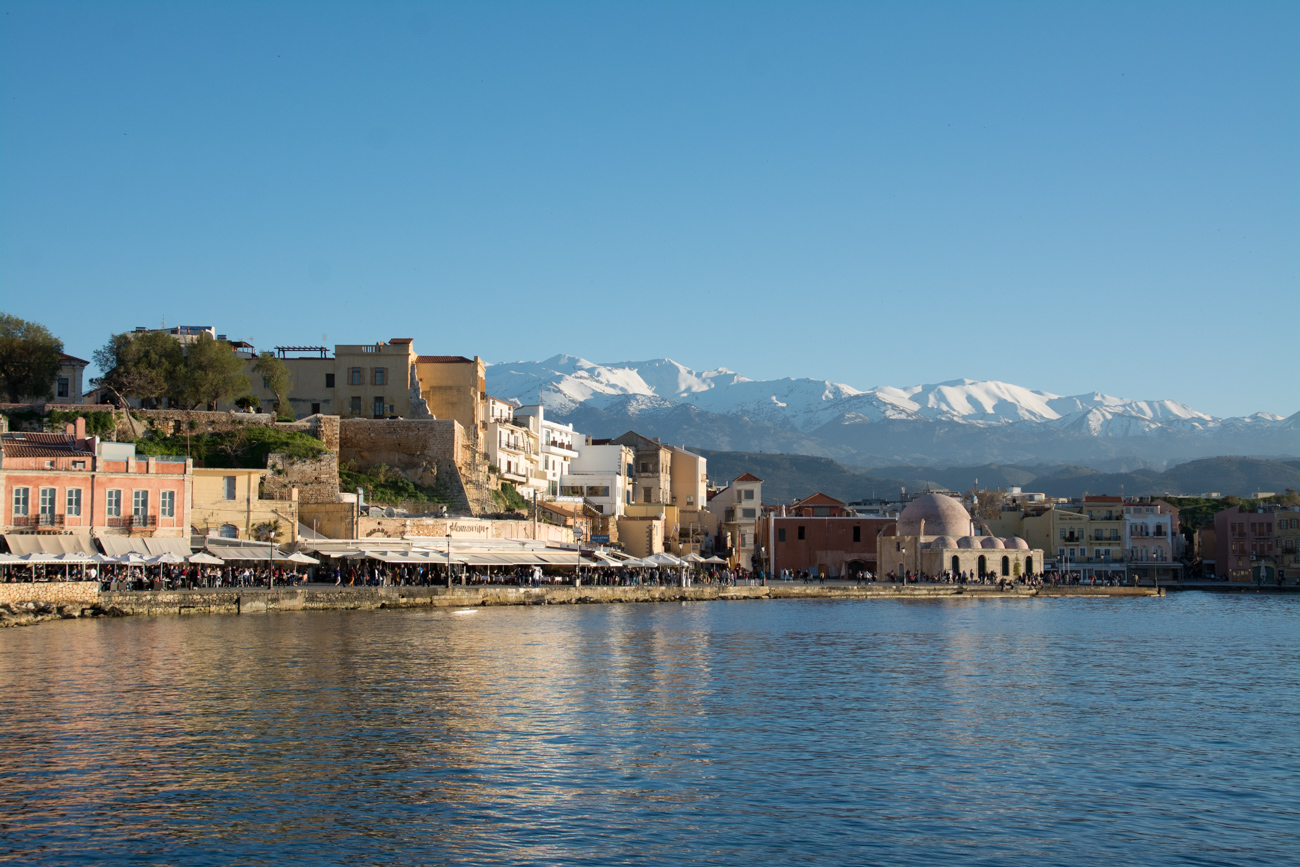 Every meal in Greece ends with raki, and we were happy to indulge on Crete. This is a great place with gorges to hike and beaches to lay on. Sam, David, Becca and I spent almost a week here and it wasn't enough.
We met Giorgos on a mountainside where we bought a couple hundred bucks worth of his olive wood crafts and rakomelo. We hiked a 1000ft up a gorge (Becca did it in Chacos) to a monastery.
There was the sunset like no other on a beach before eating dinner in a tiny nearly-closed town that was definitely a scene from a zombie movie. Our apartment in Chania was across the street from the Venetian-era city wall and moat.
Oh, and we were here for Greece's independence day celebrations! I think we were the only Americans watching the parade in Chania.